press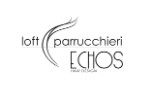 10/30/2016
Rebel Rock Collection - Spring / Summer 2017

January 8th & 9th, 2017 (9:30am - 4:45pm)

Loft Parrucchieri & Echos Hair Design "Present the Rebel Rock Collection to San Francisco professional Hair Artists"

Matteo Susini, a passionate Hairdresser, versatile, creative, the leading player in the fashion world, working with leading international designers in the most important Italian and international photo shoots will present the 2017 REBEL ROCK COLLECTION to San Francisco.

Hairdresser Eduardo Lazo owner of Echos Hair Design has joined the team at Loft Parrucchieri and will be working together with Matteo Susini & Aleksandra Miljanic in presenting the Spring/Summer 2017 REBEL ROCK COLLECTION .
09/04/2016

Exclusively at Echos Hair Design "Pro Fiber Hair Treatment"

Pro Fiber is our first long-lasting recharging hair care programme for damaged hair. It starts in salon and is prolonged at home. Pro Fiber offers a tailor-made in-salon solution for all levels of damage.
05/06/2015

Eduardo & Jina owners of Echos Hair Design donated $300.77 to the victims of the devastating earthquake in Nepal.
04/25/2015

A devastating 7.8 magnitude earthquake near Nepal's capital city of Kathmandu has claimed more than 3,000 lives, caused thousands of injuries, and destroyed homes and infrastructure. Nearly 1 million children require humanitarian assistance, and Eduardo & Jina Owners of Echos Hair Design will be donating 10% of all Echos retail sales for the Month of April 2015 to the Red Cross Relief effort to provide critical aid to children and families of Nepal.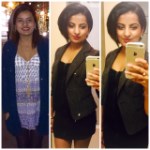 04/20/2015

This review is long overdue which it definitely deserves 5 stars. Highly recommend it!! Must see Eduardo. He's the best!! He's very calm, a good listener and very conservative when it comes to cutting hair. Eduardo makes sure that he doesn't cut it too much and takes time to work on your hair. He did my hair exactly the way I want it. Very happy with the result and I get a lot of compliments wherever I go.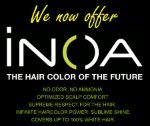 03/20/2015

Echos Hair Design is among the select salons offering INOA Hair Color from L'Oreal Professionnel.

*Odorless
*Ammonia Free
*Up to 100% White Hair Coverage
*Perfect For Sensitive Scalps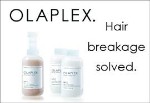 01/01/2015

Olaplex is now available at Echos Hair Design.

From Base Color to Balayage, Olaplex multiplies bonds making hair stronger, healthier, while color lasts longer with more vibrancy. Olaplex: The original chemistry that multiplies bonds and cross-links broken bonds.
Ever wonder how celebs such as Aishwarya Rai Bachchan, Shilpa Shetty, Celina Jaitley, Bipasha Basu, Kareena Kapoor and Sonam Kapoor appear to have picture perfect beautiful healthy hair?

By indulging every 2 to 4 weeks in scalp and hair treatments:

1. Specific Hair Scalp Treatments

2. Specific Conditioning Hair Treatments

3. Hair Sun Screens

4. Air Dried Hair

Don't underestimate the use of quality treatments and products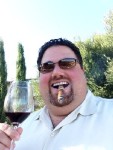 02/10/2014

Matt D.

Eduardo is AMAZING! He is worth every penny and more. If you are tired of being butchered by barbers then get the haircut that will match your $2,000 suit.

How you look projects on you and you alone. Eduardo will make you look better than you believe possible and you will feel your self confidence raise as you look in the mirror. Take control of your destiny. Make your appointment today.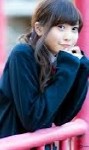 09/25/2013

Jessica M.

I took the plunge last summer and went the color of my childhood dreams. As much as I love being a blonde, and those of you who know me well, know how incredibly picky i get about my hair and for my color to be perfect !!!!!

But, and of course there's always a but, being blonde a perfect blonde and is a bitch. There, I said it. The stylist who released my inner blonde and gave me fab color, decided to do something funky with my hair the next time I came in. She gave me brown roots. Sorry, but I don't want a change especially without my permission, then she took me to hot red roots, and of course she was not finished after three days and finally i left with green, yellow, red hair.

So I went hunting for a new colorist and stylist and after 5 consultations and $$$$ i met the perfect colorist!!!!!

I did go to 5 of the top salons on Union Square

I made my choice... Echos Hair Design. I met with Eduardo the owner of the salon and we had a great consultation 30 - 45 minutes. Although there wasn't much conversation when he started work on my hair I was able to enjoy the music being played in the background and several hours later when Eduardo finished his work his work on my hair did all the talking!!!

He's a total color rock star.


09/02/2013

Janet J.

Let me start by saying, I am VERY picky about who touches my hair and how much freedom I give any stylist. I have been getting my haircut by the same great stylist for over 5 years but the trek back to NY for a cut and color is getting a bit of a scheduling nightmare.

I heard great things about Echos Hair Design, noticed they had an edge to their work and gave them a try.

I made my appointment online, with Eduardo after he called me back to answer some of my concerns about my hair.

I arrived on a sweaty day during the recent heatwave. Greeted right away, offered a beverage while I waited a few minutes.

My apt was with Eduardo , and he was AWESOME. I had high hopes he would fix me up with some a edgy cut. He was great. He had ideas, he talked me through it, and I could not be happier with my cut and color.

I have 100% found my San Francisco salon and stylist. I already have an apt to go back in 2 weeks for a bang trim.
I highly recommend this salon, and if you want an edgy cut, a bit more style...go with Eduardo!


07/21/2013

Gregg V.

I've been having Eduardo cut my hair for 12 years and he is amazing. I won't go any where else! The salon is gorgeous and the stylists are excellent, professional and friendly. Run by Eduardo and his charming wife, Jina, it is a perfectly delightful way to spend part of your day. If you care about your hair (and who doesn't?) search no further.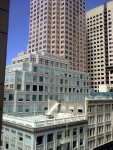 07/12/2013

Chanaman C.

A beautiful and well lighted salon to visit when your hair craves a fix by amazing stylists! Eduardo's years of experience and techniques acquired can be seen through his work. In fact, he may just be born with these skills that come so naturally to him. Obtaining smooth gradual layers the exact way you want it is hard to find, as I am very pleased to see this in Eduardo's work. Customer service is excellent, everyone is very personable. On a scale of 1 to 10, I give this place an 11! A definite place to come when you want to walk out feeling refreshed and satisfied!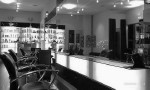 07/03/2013

B.T.

Eduardo has been styling my hair for almost 15 years and he may as well be family. There is a reason there are so many long-time clients in his salon. I found him on a friend's recommendation; I was new to SF, had planned poorly, and was 25 minutes late. I arrived, apologizing profusely, asking if we could re-schedule. Eduardo was so understanding - he told me he could still fit me in and offered me a glass of wine or tea. (I took the wine!) Eduardo and his wife and co-owner, Jina, have created a welcoming, warm atmosphere. Particularly on busy weekends, people are complimenting each other's hair, joining in conversations across chairs - all very congenial. The bottom line at Echos is respect and skill. I'm very fickle about my hair, and Eduardo patiently listens as I pull out many clips to show him. What I most appreciate is that Eduardo will tell me when a certain cut will take too much styling (he knows I won't take the time), or will not be as flattering on the shape of my face. At the same time, he does his best to give me the look I want while making adjustments so that it will work with the hair and face that I've got. Eduardo is also incredibly knowledgable about color, which is as much of an art as it is a science. Eduardo is an artist, he loves his work, and he cares deeply about his clients. Eduardo has said many times that he doesn't have any clients he doesn't like. It's true that the salon's prices are expensive for a tight budget, though they are surely competitive, if not reasonable, compared to other downtown salons. However, you get what you pay for, and for me, it's so much more than the beautiful hair. Appointments at Echos are a treat, and the luxury they should be!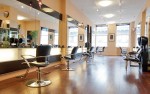 06/24/2013

Roberta H.

This salon is like an oasis in the midst of the hubbub of town. The owners, Jina and Eduardo (both master stylists), have created a friendly, welcoming atmosphere that is polished and professional at the same time. I cannot say enough about how the two of them (and I've used both over many years) keep my head of hair healthy, stylish and up-to-date. They both LISTEN to what the customer wants, and then use their expertise to make the customer look their best. The salon does offer a trove of talented stylists to choose from as well. My kudos to this well-run salon.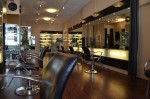 06/29/2013

Linda B.

I was introduced to Echos -- Eduardo and Jina -- by my sister-in-law who has been a client for about 25 years (!!!). Absolutely concur w/other positive reviews -- Eduardo is especially skilled w/color and always takes time to check in, ask questions, and explain options. I know that my color and cut are unique, and a 'custom fit' for my style, personality, and hair type. The salon vibe is friendly, fun, comfortable, and diverse -- all ages, all styles. Five stars, enthusiastically!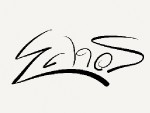 06/14.2013

Becky H.

I have short hair and have been looking for someone to cut it short & cute and understand it can still be short and feminine (everyone always seems afraid to really go short).

I was a little wary given all the reviews about Eduardo at Echos - but being an awkward individual myself I thought he was fine. I don't get my haircut to put up with a chatty cathy or make forced small talk - so we got along splendid. My last haircut was pretty tragic, which he pointed out, fixed, and made it really cute - short & feminine...it is possible!

It's a basic experience - no washing or getting passed around from person to person, he sat me down, asked what I was looking for and went to work...every now and then he'd ask how I'd like something, I'd usually just say.."whatever you think will work best"..it took like an hour and I was out of there...which is good by me.

My favorite part was on leaving he advised me how to take care of my new haircut - "you just have to wet it in the morning light gel...you don't have to blow dry it or anything, just wet it...you don't even need to shower if you don't want". best parting haircut advice ever. and suggested one product for my hair from Loreal Professionnel .I'll definitely be back! If you ever wanted short hair this is the place!!!
05/31/2013

Love, Love love this place, amazing stylist and colorist! very nice and down to earth people, unlike to stuffy salons I won't mention.

People at Echos are so unique and fun. Never a bad experience. One word Eduardo! I am beyond particular about my hair and the stylists that cut my hair. But when it comes to having a precision cut I am an absolute fanatic! Eduardo may have given me the best cut I've EVER received. I rarely find a stylist I love but I did.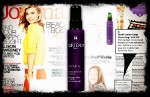 05/31/2013

LISSEA is almost here!

Rene Furterer invites Echos Hair Design to meet their new International Artistic Director Marisol Suarez. Eduardo & Tik will be attending this event and bring back to the salon all the creative demonstrations from Marisol as she introduces LISSEA.

INSPIRATIONAL FRENCH STYLING

05/24/2013

Echos Hair Design Joins L'Oreal Paris Professionnel

On June 10, 2013 our artistic team at Echos Hair Design will join L'oreal Paris Professionnel for a VIP Event to share the new Trend Collections for Spring/Summer 2013.

This collection was created by Peter Gray who is one of the worlds most celebrated hair stylisit. Jason Backe & Rebecca Beardsley L'oreals Professionnel National Artist will translate to our team at Echos the behind the chair designs.

Hair & Photo By Loreal Paris Professionnel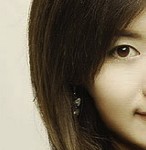 04/28/2013

Maria V.

When in Rome, do as the Romans do. and when in San Francisco, visit Eduardo.

After reading and hearing about Eduardo well I've always been curious, and decided to splurge on a visit . I made an appointment with Eduardo for cut and color. Honestly, I dont think in my entire life I've been so chic. He definitely dropped 10 years after 3 hours with Eduardo and his scissors.

and moi? I am in love with my haircut and color, He doesn't go overboard, which I was so grateful for, but really pays attention to your whole look. I am addicted, and now, after my second visit, i feel compelled to share my secret. The second haircut was even better than the first, if that was possible. My oft-times crazy, wavy hair is all soft curls resting above my shoulders. (i think i even look taller. )

ah, vanity.

04/02/2013

Cheryl T.

I have been coming to ECHOS for more than 15 years. It is conveniently located by car or muIni, stylish inside and fun to go their. Jina does my hair style and eduardo my color. I am VERY picky and have never been unhappy. My hair is always perfectly cut and my color fabulous, Jina takes her time to get every hair perfect around my cowlicks so it is easy for me to get it right on m own and eduardo uses 4 different colors so i always look natural. Both of them are true artists in thier field and i personally really like both of them too. They have a new facialist who is fab. They always accommodate me when i have an emergency trip or event and work to schedule everything at the same time so i only make one trip

2/15/2013
Lori
San Francisco, CA

I was so happy to land with Eduardo Lazo, he cuts and colors which is not typical at many places you need to go to two different people. Eduardo dedicated his time to talk to me and he also takes time to truly guide you to the best style and color and when he finishes it looks fabulous!

The first time I went to Eduardo my hair was a disaster. It was was an over processed, sorely neglected, pile of straw on my head. After just one visit, my hair transformed! Because of Eduardo's high level of expertise for various product lines, he recommended the perfect combination for my hair length and texture; paving the way for my hair to evolve into silken, beautiful tresses.

Ummmm the BEST salon in San Francisco , ok the top ten
2/12/2013

Tom K.
San Francisco, CA

2/12/2013

The next day I went online to make my next appointment.

Eduardo is a manic genius when it comes to men's haircuts. He knows how to listen to what you want, how far to go, and makes really good conversation; he's hilarious!

But, the perfect grow-back that his cuts engender will have you set for at least a month.

From now on, I don't care if my hair comes down to my shoulders - I'm waiting until I can see Eduardo!

Be warned: His expertise shows with the price charge

Cost: $117. +$20 well deserved tip. VERY Pricey, I know, but I'd happily pay it again.

2/9/2013

Suzanne L.

I KNOW MY REVIEW IS TO FREEKING LONG / A MAKE NO APOLOGIES FOR THAT !

I discovered Eduardo (the co-owner) at Echos Hair Design in July, He gave me the best hair cut I'd ever had. I went from all one length, past the shoulder long hair to a 'Louise Brooks' bob look that ended at the jaw line. (It was right before a trip to Paris, and I felt like a star in the French city!)

I'd never experienced such an eye for detail before while having my hair cut. Painstakingly, he measured, trimmed, evaluated and trimmed to even things up as needed. I walked out feeling like a million dollars! If you aren't happy with your hair, he isn't happy either and will take the time to make it right so that you will love it at the end (Heck, even if you don't realize there's something to be unhappy with, he will take the time to fix it!)

His initial consultations are also a treat he is not rushed . He listens to what I'm saying and states it back to me to avoid any confusion and he's able to see my personal hair patterns and he can determine the best places to trim it. He looks at the whole picture, not just the hair and consistently gives a cut that looks terrific with my face shape.

I have never seen anybody get out of any seat in that salon and not have a great look. If you're interested in edgy, quirky, and fun, this is your place! And if you just want a simple trim for your locks, he does that exquisitely as well!, In the past I have experience trims from HELL, so even when I get a trim I can close my eyes and relax and know that Eduardo is not going to cut inches of my head.

He recommend coloring my hair, I mentioned I have no interest in color he has never brought it up again! And I love booking my appointments online .

Price wise Eduardo is less expensive than my boy in New York but I will not mention that to him unless of course he reads my review , the value of the work done at Echos Hair Design has made a return customer out of me! If Eduardo were to move, I'd have to go to wherever he is to have my hair cut!


01/30/2013

Lynn H.

If you are in need of a makeover, or just a plain old trim, go and visit Eduardo at Echos Hair Design.

I have pretty high standards, I am quite observant and picky with how people handle my hair and me as a person! I prefer people who are caring and considerate and love what they do. Well, Eduardo is EXACTLY that!!

When you walk in, the friendly, professional staff will greet you and make sure you are comfortable and have everything you need. The salon is very hip, clean and filled with good vibes!

It was so refreshing to find a hair stylist that is so down to earth and expresses their creativity so freely and for the benefit of the client. It doesn't hurt he is just downright genius with hair!! He makes sure you walk out of there happy and looking amazing. I am not kidding, people. I felt like a supermodel walking down the street...I rarely write reviews, but he is a true master. He cut my extremely long, damaged hair, and made sure he didn't cut too much (as I was clinging to my long locks with a death grip!) and he colored it using the latest fashionable colors I was amazed at the results!

He also gave me the most unique highlights I've ever had, that complement my hair color perfectly! Everyone I've seen after that has given me the most insane compliments.

A new style should be noticed, not like you walk out of a salon and no one even sees a change! Well, people saw it and were kind of floored! :)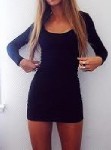 1/26/2013

Becky G.

Had my hair cut and colored at Echos....Eduardo cut and colored my hair and I have to say...I LOVE it.....He knew exactly the right cut for my face and style...I am thrilled! He gave me just the right color for my age and style....just can't say enough how pleased I am....Yes, it's pricey...but if your priority is a great cut and color, you can't go wrong with Eduardo... It's so worth it to walk out of a salon and know that your hair looks fabulous.

* I would rather go without a haircut and color than let anyone else cut my hair.*

11/01/2012

HURRICANE SANDY Donation Drive:

Eduardo and Jina have decided to donate 10% of Echos retail sales for the month of November 2012 to help the victims of hurricane Sandy.

08/29/2012

Eduardo is the best! He does incredible mens haircut and actually takes his time to make it right. I highly recommend going to see Eduardo for your next haircut!

08/04/2012

Anisha D.
Berkeley, CA

Holly is amazing. I have been going to her for the past 6 or 7 years and trust absolutely no one else with cutting my very short hair cut. I have thick, wavy, South Asian hair and she's able to give me a precision cut that lasts 4-6 weeks, if I really let it grow out. I can easily schedule with her online, she is always available and on time for appointments, and she did an absolutely fantastic job giving me a new hair shape for my wedding. She's fantastic.
08/03/2012

The title of Pureologist has been awarded to Eduardo Lazo for the succesful completion of specialized training to maximize the beauty of colour-treated hair with Pureology serious colour care by Christine B. Schuster Senior Vice President of Pureology Education & Steven Henley Senior Director of Pureology Education.

07/30/2012

Eduardo Lazo invites Sherilynn Smart one of the founding members of the Pureology Artistic Team to Echos Hair Design for a day of education. Sherilynn has worked on countless editorials projects and her work has been published in major magazines. She also believes education and comunication are the keys to success. Eduardo & Jina look forward to bringing her back to Echos after Fashion Week 2013 in New York.
07/19/201

Eduardo & Jina!

Continuously strive to bring innovative and stylish aesthetic appliances to be used at Echos Hair Design by professionals and clients alike. Currently Echos offers the Croc professional product line that is filled with world class flat irons, curling irons, and blow dryers driven by patented features and technology inherited from the most advanced ceramic and ion innovations.

07/08/2012

Anne B
San Francisco, CA

Ladies! Ladies with Sexy Hair! You need to meet my girl Bambiana.

While I'm kind of pushing the age limit for Sexy Hair, my hair is long and I prefer it that way. Bambiana really *gets* long hair: she believes in volume and style. She believes in health: her own, yours, and the health of your hair. She knows the world of product like the back of her perfect hand. She's forthright with the advice -- and not just about hair: her apple-cider-vinegar wisdom changed my life. Best of all, her haircuts are amazing.

I need to add that Bambiana is gorgeous. And funny: her bra is also her wallet, and she prefers to be paid in cash. Depending on the time of day you see her, she may look much better endowed on one side than the other.

Want fantastic hair? Good advice? A great time? Call Bambiana. If your hair could talk, it would ask you to do the same.
Rodd A.

San Francisco, CA
2/11/2012
I've been going to Eduardo for a couple of years, and I love him! I've never received so many compliments about my hair. (Most of them are from him, but I'll take what I can get.) Seriously, I can always count on Eduardo for a great haircut, solid advice about hair care or products, and lots of laughs.

Eduardo and Gina have built a top-notch salon. It's warm, inviting, down-to-earth, professional and clean. It's full of people who enjoy their work and want to do their best for all the clients, from the atmosphere to the cuts and customer service.

I highly recommend it!
Phil D.
San Francisco, CA

2/5/2012
I have been a client for over 15 years - Eduardo and Gina are the best! I keep forgetting to tell them that they can never retire!

showing O.

San Francisco, CA

5/27/2009
Eduardo is amazing. I have been getting so many compliments on my chic new hair cut. Thank you Eduardo! :-) Coupled with his flair and talent with scissors is a wonderful funny conversation-- the time just flies. What more could you want with a stylist?

Cee V.

San Francisco, CA

11/26/2008
I discovered Echos when I followed my previous stylist there after he left another salon.I was struck by the casual, friendly atmosphere, no snobbery or phoniness, no "hair nazis"; just real people, talented and consistent stylists. Also mpressed by how long so many of the clients there have been working with the staff.
Eduardo, the co-owner, is particularly good with color, knowledgeable about hair in general, loves what he does and communicates that to his clients. When my old stylist left to go elsewhere, I opted to work with Eduardo, and have been totally pleased ever since (that was at least 8 or 9 years ago). He's also excellent with Yuko straightening (which I've been doing regularly for a number of years), and his fee for Yukotreatments are nowhere near the bloated prices charged by many high-overhead, high-end salons here in the City.

I've gotten countless compliments and kudos about my hair since going to him, and love the way he creates the style and look I want.
The salon decor is unpretentious, but the talent there is solid.
Very easy access (2 blocks) from Montgomery St BART exit.

Jean M.

San Francisco, CA

11/16/2007
I've been a customer here for 10 years. I've tried all different lengths and colors and always left the salon feeling like one hot mama. Eduardo and Gina are the best. I've sent many friends to them and everyone comes out looking great.
(Tho not as great as me, right Eduardo?)

01/24/07
Fun Salon That Takes Good Care of You

by jmtcf at Citysearch

I am a long-time client of Eduardo's and he has given me many looks over the years. I trust him to do whatever he likes as far as coloring my hair and he always comes up with something flattering. Plus he's always in a good mood which, along with his haircuts, also helps you to feel beautiful when you leave.Pros: Great color, cuts and chemical straightening

shilpa s.

Oakland, CA

12/27/2006
You never leave Echos without feeling a 110% fantastic about your self, you hair, and all the advice Eduardo and Gina send your way. I've enjoyed every hour I've spent here drinking tea, chatting, and receiving awesome haircuts.

07/09/05

Eduardo Lazo Owner Stylist

by tammy69 at Citysearch

Eduardo colored my girlfriends hair and i love it she was blond and now she rocks chocolate brown. I love it and she loves it