stylist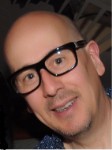 Eduardo Lazo Owner


Echos Hair Design is a boutique Salon opened over 21 years ago, and enjoys a very prestigious location in the best part of San Francisco Union Square & Financial District. It defines luxury both in its setting and its services. Echos Salon is led by creative directors, Eduardo and Jina. Together they maintain an infused team of stylists who are highly skilled masters of their craft. The complete team of Echos focus is always about the clients' unique styles, comfort and not just following current trends but creating them.

Eduardo designed and created Echos with great care to ensure the décor is modern, elegant and subtle, creating an atmosphere of refinement where clients can unwind, recharge, and feel beautiful. The salon large windows welcome in a lot of natural light and fresh air - perfect for coloring and providing a relaxing sense of space.

Eduardo's clients get more than just a haircut, they leave with a customized look that matches their individual style and personality and his signature multi step techniques for color applications and color corrections create the perfect look for his discerning clientele.

Eduardo can be reached at 415-397-1177

Eduardo is also available for traveling assignments and private sessions.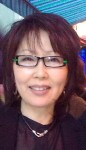 Jina Lazo Owner
Jina has developed signature styles that are at once modern, edgy and sophisticated, this has earned her a reputation in San Francisco as a trend-setting hair stylist and ultimate professional throughout her extensive experience, easy-going personality and attention to detail. In early 1990 Jina and Eduardo opened Echos Hair Design.

Jina can be reached at 415-989-6648
Adriana
Adriana is sought after for her ability to give a men's cut that grows out beautifully. She is as passionate about her craft today as when she first started. As a highly trained and specialized cutter she is known for her men's cuts that range from edgy to clean cut and her ability to sculpt and manipulate hair is exceptional in order to create the perfect result for each client.

Adriana can be reached at 415-982-8893

Adriana Is An Independent Service Provider At Echos.
Aurora Theresa
Aurora Theresa is a master of the Art of Hair, without the attitude. She is fun, artistic, and loves to design new and interesting hairstyles that cater to each client's personality and their lifestyle, uniquely.

Aurora Theresa understands hair as a fabric and views her clients as canvases. She teaches them to care for their individual hair texture. Aurora uses the art of haircut and color to compliment her client's best features, personal style, and face shape. She encourages her clients to stay excited about their hair by trying new styling techniques, using hair accessories and maximizing their natural texture. She believes that hair is an accessory that allows us to showcase who we are without words.

With over sixteen years in the hair industry, Aurora Theresa has become a master at the art of hair. She has attended seminars from many top hairstylists, including Martin Parsons, Sonia and Christopher Dove, and Anthony Morrisson. With shared roots in both Nevada City, and the Central Valley California, She sought training in Fresno, CA. After graduating she turned down a prestigious offer from her Cosmetology school to teach for them, became licensed in April of 2000 & was eager to get into a salon & begin the next step of her journey. Shortly after her licensure she started her first job at a Regis, in Fashion Fair Mall In Fresno, CA.

She built her clientele there from the ground up, working through Regis's extended study program watching the other Master hairstylists, and using their extensive hair cutting video library. She then transferred to a small salon in Madera, Ca. "Ginger's Hair Shoppe" Ginger was a veteran in the industry working for several hair color companies as an educator. Aurora Theresa is thankful to Ginger for sharing her fun-loving personality, advice, and her extensive skills.

After relocating to San Francisco in 2006, Aurora began working in the Sunset District at salon Eight Thirty Seven. She spent her first few years in SF getting to know the city and developing a haircutting style that mimics the multifaceted personalities that roam the city streets.

The beautiful fashionistas, children, trendsetters, straight, gay, businessmen and women, romantics and tourists alike......drive the love affair that she has with this city, and from that love flows her river of inspiration, her sense of self-love, acceptance and her creativity. She takes great pride in her versatility to cut long, short, edgy and elegant with an ease and skill that comes with over seventeen years as a stylist.

By really getting to know her clients, she is able to custom create a hairstyle that reflects and amplifies their most confident, radiant selves. When you sit in her chair, she will ask you who you are, and who it is you'd like to project, knowing that the two people can be completely different.

Aurora loves hair color and haircut. She believes that they work in harmony to illuminate the best parts of one another. She uses her brush strokes to place color in optimum locations possible to highlight the bone structure, beautiful eyes, a beautiful smile, and to elongate where needed. Dedicated to her profession, Aurora has high standards and superb integrity.

Do we hear wedding bells? Aurora specializes in and loves updos, makeup, and special occasion styling for weddings, (bridesmaids and brides alike), and proms. She has spent those wee hours of the morning with countless nervous brides, easing their nerves and helping make their day special. She considers it a privilege to be a memory in her client's unforgettable day. Aurora also styles for runway shows and will travel.

Aurora can be reached at: 415-306-2076

Aurora Is An Independent Service Provider At Echos.
Kathy S.
For over 17 years Kathy has brought her spectacular precission in her work to her clients creating bright dimensional blondes as one of the top tier colorist in San Francisco. Her talents has earned her a loyal following who adore the way their new color garners them show-stopping attention.

Kathy Is An Independent Service Provider At Echos.
Kathi Young Premium Salon Support Representative
Premium Sales Representative L'Oreal USA

Kathi Young's extensive knowledge of the hair and beauty business environment allows her to impart the wealth of experience she has gained over the years onto our salon team members.

Kathi is forever giving back to the Industry that has given her not only a career but a lifestyle that she loves.

From in salon demonstrations to problem solving and advice, Kathi travels near and far to ensure our salon is up to date on all things technical!

Kathi Is an Independent Service Provider